For many people, tow trucks and roadside assistance are the first things that come to mind whenever they hear the name CAA. There's no problem with that. In fact, CAA takes pride in it.
Being associated with roadside protection for more than a century is one of the biggest reasons why CAA is Canada's most trusted brand.
Having a CAA membership allows members to have access to dependable and uninterrupted roadside assistance 24 hours a day not just in Canada, but throughout North America.
Plus, CAA's undying dedication towards making Canadian roads safer for everyone surely gives people ample peace of mind when they're on the road tackling life's adventures.
However, CAA is so much more than that. From benefits like exclusive discounts when taking vacations to enjoying extra savings on home, auto, and travel insurance, there's so much that CAA has to offer.
Here are three reasons why CAA is more than just roadside assistance.
1. CAA Rewards
Those who're familiar with the CAA Rewards® program will agree that it is probably one of the most underrated benefits of having a CAA membership.
Not only is it one of Canada's largest loyalty programs, with numerous rewards partners, but it's also one of the best ways through which you can have your CAA membership pay for itself.
Recommended Reading: Here's How You Can Be a CAA Member for Free
Yes, you read that right. Utilizing the valuable benefits that CAA Rewards® has to offer is your secret to getting your CAA membership for free. It's like having your cake and eating it too.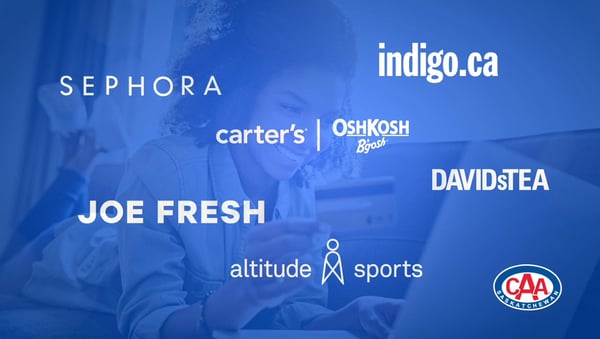 With CAA Rewards® you can enjoy some exclusive deals, discounts, and special offers at your favourite retailers, shopping stores, restaurants, hotels, entertainment complexes, and travel partners.
And the best part is that you can do so while following your everyday routines.
Think of every day or every week scenarios in your life when it doesn't even cross your mind that you can use your CAA membership to save money.
Maybe you're an avid movie enthusiast and like watching them in theatres. So, the next time you're thinking about watching one, use your CAA membership to pre-purchase movie tickets at any CAA Store and save up to 20% at Cineplex Entertainment.
Or maybe Fridays are Pizza nights in your household where you like to sit back, skip the kitchen, and relax with your family. How about trying Pizza Hut next time and saving 15% while you're at it.
And let's not forget self-care. Everybody needs to treat themselves with beauty products including makeup and skincare. As a CAA member, you can earn 5% back in CAA Dollars® at Sephora when shopping through the CAA Rewards® website.
That's not all. For all you adventure fanatics reading this, we know that getting outdoors and looking great is important for you. So why not save some money as well along with that?
As a CAA member, you can now earn 4% back in CAA Dollars® on outdoor clothing, shoes, running, cycling, and camping gear at Altitude Sports when shopping through the CAA Rewards® website.
And finally, as the seasons change, so should the tires on your cars. Head over to Pirelli Tires the next time you're looking to change the tires on your car and earn up to $120 CAA Dollars®.
All this is just the tip of the iceberg. Check out the CAA Rewards® portal to stay abreast of all the latest savings offers out there and to learn more about our numerous rewards partners.
Plus, download the CAA Rewards Assistant – a Google Chrome extension – and automatically get notified of any active deals, discounts, or offers when visiting the websites of rewards partners.
2. CAA Travel
If travelling is your passion, then being a CAA member is extra special for you.
Did you know that your CAA membership gives you access to exclusive member benefits, and guarantees you the best prices on your travel bookings with CAA Vacations?
If yes, then kudos to you. If not, it's not too late to start exploring and rediscovering the world.

As a CAA member, when choosing CAA Vacations, you get access to the three Es -- exciting itineraries, engaging experiences, and exclusive values.
So, if you're on the lookout for a relaxed, fun, family-friendly vacation, or a more adventurous outing, you know that CAA Travel will help you get the best experience possible while saving you money.
CAA also provides its members with special member prices for all their travel-related requirements.
For example, if you're looking to equip yourself with some cool travel merchandise before your next big trip, head over to your nearest CAA store and enjoy some quality stuff at discounted member prices.
Or maybe your passport is coming up for renewal and you need new pictures taken. In which case, ensure that you get yours clicked at a CAA store at special member prices.
Plus, you can also utilize the services of our certified and experienced Travel Consultants while planning a vacation. In addition to helping you craft your personalized itinerary, they can also help you save money when booking tour packages by making use of their solid supplier partnerships.
Recommended Reading: 7 Reasons to Use a Travel Consultant When Planning a Vacation
3. CAA Insurance
Last, but not least, there's CAA Insurance. As a CAA member, you can use your membership and save 10% on your home and travel insurance premiums.
Taking home insurance as an example, if you're a Saskatchewan homeowner, you will have to spend about $1,080 on average on your home insurance premium annually.
However, by using your CAA membership discount, and utilizing other discounts like claims-free discount, new-home discount, alarm discount, etc., you can save a considerable amount each year.
Recommended Reading: Here's How CAA Helps Members Save Over $350 on Home Insurance
As there's no upper limit or maximum cap on the number of discounts that can be clubbed together, you could also be eligible for further discounts if you choose to bundle your CAA Home Insurance and PlatesPlus auto insurance policies together.
Plus, bundling also allows you to get access to complimentary CAA Tire Coverage, which covers up to four tires (including winter tires) on your existing vehicle.
CAA also helps you stay protected when travelling in the new normal with CAA Travel Insurance. As an essential part of your travel arrangements, when you decide to travel again, CAA Travel Insurance has you covered with up to $5 million in COVID insurance coverage.
Conclusion
Having a CAA membership sure does give members the freedom to explore more with confidence. It provides them with dependable roadside assistance 365 days a year.
But that's not it. It also provides them with valuable savings, exclusive deals, and an opportunity to live a life full of happiness.
So, for roadside protection that you trust and savings that you'll love, become a CAA member today.

Disclaimer: Terms and conditions apply. Reward partners, offers, and prices are subject to change. Visit caask.ca/membership/rewards for more details.