Planning a vacation or a holiday sure can be fun. However, it does come with its set of challenges.
From browsing through different destinations to choosing the perfect place to stay to booking the best available flights, planning a vacation could at times be the opposite of relaxing.
And as the world begins to find its feet after being locked down for a while, let's not forget the added rush and chaos that'll come with people everywhere trying to book vacations.
Recommended Reading: The Secret to Planning the Perfect Vacation
We all know how excruciating it can be to spend numerous hours on hold and listening to prerecorded messages while figuring out the details of canceling or modifying a trip.
Then there's the stress of thinking about travelling in the 'new normal' and staying on top of all the new tourism restrictions to ensure your safety. It can all be too overwhelming.
Fortunately, there is a solution. Travel consultants. Here are seven reasons why using a travel consultant when planning a vacation is a good thing:
1. Stay on top of emergencies
Emergencies can occur at any time.
These could be climatic events like massive wildfires, blizzards, and thunderstorms, or other non-weather-related events like volcanic eruptions, political unrests, and disease outbreaks.
At times like these, chaos ensues that always leaves travelers in a state of disarray. Flights might get rescheduled or canceled, hotels could be overbooked, and people could be left stranded.
In a bid to get back home or find a safe place to stay, you could have to go through the tremendous inconvenience of constantly keeping a check on flight schedules and other travel logistics.
Using a travel consultant helps you eliminate such hassles as they'll be the ones doing all the hard work for you behind the scenes. If there's a way to bring you back home at the earliest or a hotel stay that would keep you safe, you can be assured that you'll be the first one to know.
2. Take advantage of their expertise
The reason why travel consultants are considered to be at the top of their game is that they have the desired expertise to back themselves up when it matters the most.
Whether it's a hotel in Mexico or an adventure activity in Europe, travel consultants go the extra mile to make your vacation the best vacation possible by sharing their own personal experiences.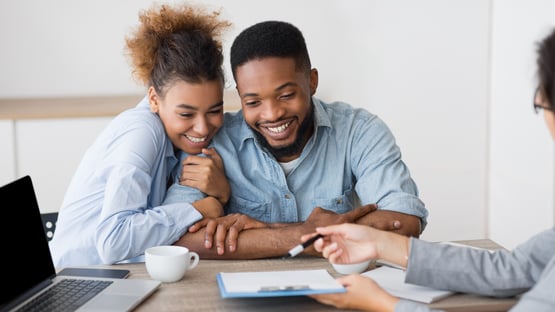 Most of them personify the age-old saying of "been there, done that" and their knowledge of local logistics can help you get the most out of your trip.
Don't get us wrong. You could also get that information off the internet and plan a vacation yourself, but there are certain things that are only possible to know if, and only if, someone has been on the field.
A travel consultant is that "someone" who can let you in on hidden gems, hot destinations, best food tips, trendy travel spots, and must-see points of interest.
3. They help you save money
In 2016, the American Society of Travel Agents (ASTA) released a research report in which they said that a travel consultant can help customers save an average of $452 per trip.
The reason for that is that travel consultants often make use of their solid supplier partnerships and get access to the best deals, discounts, and offers that are currently active in the market.
And in the unlikely event that consultants do not offer you the best price for your trip, they can even sometimes match the best price that is being offered elsewhere.
Another important aspect when taking a vacation is to be aware of hidden costs and charges. Often when booking hotels and flights yourself you might miss out on figuring out those extra costs.
Booking through a travel consultant relieves you of that burden and ensures you of the best price. Therefore, even if you must pay a travel consultant a small service fee, in the long run, it's all worth it.
Enjoy exclusive discounts and receive the best value for your vacation!
4. For convenience and saving time
While planning a trip within your country might not be that time-consuming, for international trips it takes a person somewhere between 10 and 30 hours on average to plan a vacation themselves.
Add the uncertainty that comes with travelling to an unfamiliar destination and that time could easily double. Further, who you're travelling with also plays a major role in determining the time spent.
Someone travelling alone will take less time to plan things as opposed to someone travelling with their family and kids. There are just so many more things to take care of when other people are involved.
It's true that some people might enjoy the whole planning process where they get to read about places and immerse themselves in the research. However, for most, saving time when planning is key.
Using a travel consultant helps you save time and provides you with unparalleled convenience. You can literally sit back and relax while they do all the heavy lifting of planning the perfect trip for you.
Since travel consultants plan vacations daily as part of their job, they also learn from their experiences.
Therefore, whether it's booking the right-sized room or finding the best places to eat nearby, you can be assured that your family's preferences will always be taken care of.
5. The exclusivity factor
We talked earlier about how having solid supplier partnerships allows travel consultants to provide customers with the best deals and discounts.
Another advantage of such partnerships is that consultants get to offer certain exclusive or VIP packages to their customers. These include experiences or packages that are only available to a select few.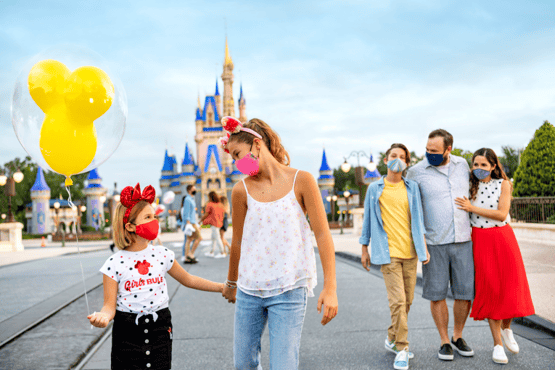 In addition to booking the best-available flights or hotel rooms with scintillating views, travel consultants can use their personal connections and help you get access to other flamboyant things too.
For instance, maybe there's a local tour that you want to be a part of but cannot because the tickets were sold out. Or maybe there's a restaurant that's almost impossible to get a reservation for.
Travel consultants are known to be experts when it comes to unlocking people, places, and experiences that would otherwise be unimaginable.
6. They'll travel with you (not literally)
If there was a list of professions that could be considered to be the epitome of that famous Rembrandts song – I'll be there for you – the job of a travel consultant would surely make that list.
The reason for that is that the work of a travel consultant doesn't stop as soon as they help you plan a vacation. It continues even while you're on your trip.
They might not be travelling with you but will always be there for you to answer your questions or resolve any issues that might crop up along the way.
A few examples of such issues are reservations getting mixed up, documents getting lost, things not going according to plan due to weather issues, or any other travel or personal emergency.
Think of a travel consultant as a member of your family who always has your back and will go the extra mile to get your vacation back on track when needed.
Need help planning your next getaway? Chat with a CAA Travel Consultant today!
7. Craft your ideal itinerary
Let's face it. If you're taking a vacation, you'll obviously want to have the best experience possible. One way to ensure that is to have activities planned that complement you and your family's lifestyle.
For example, maybe your idea of a perfect vacation is to relax on a beach while reading a book. However, for your kids, it could be enjoying a day out at an amusement park.
In addition to that, you might also have certain dietary restrictions that need to be appropriately catered to. To manage intricacies like these is where a travel consultant comes into play.
Travel consultants are experts when it comes to personalizing vacations according to the unique preferences of people. Using their years of experience, they can ensure that different people with different whims can enjoy themselves together while being a part of the same vacation.
Here's how can CAA help you
As Canada's most trusted brand, CAA is determined to provide people with the best value for their vacations and endless ways to explore the world.
Not only do CAA travel consultants have immense knowledge about the world, but they also have valuable first-hand experience when it comes to ensuring a safe and enjoyable trip.
Being a CAA member also guarantees you the best prices on your bookings included with CAA Vacations, and gives you access to exclusive member benefits.
Plus, CAA travel insurance* allows you and your family to stay protected against the financial impacts of emergencies and unexpected events no matter where you travel.
Book your dream vacation with CAA today and start rediscovering the world.

* CAA Travel Insurance is underwritten by Orion Travel Insurance Company, a CAA Company.