As summer approaches, one of the things that Saskatchewanians look forward to each year is getting their vehicles ready and hitting the road to explore some of the province's cool getaway spots.
In fact, according to research conducted last year by Ipsos – a market research firm – 40% of Canadians said that they want to take a summer road trip, thereby making it an attractive option.
The research further states that the most popular activities for summer road trippers include day trips (68%), visiting family (53%), and camping (39%).
So, if you're planning a road trip this summer, we've put together some information for you that will help make your next Saskatchewan getaway a roaring success.
Overnight

Trips
Whether you like sleeping under the stars or sprawling out on a soft mattress, check out some of these unique overnight destinations spread across the province.
1.

Alive Sky Lodge
For a true prairie experience, stay in a "BINcredible" grain bin at the Alive Sky Lodge near Rosetown, Saskatchewan. The luxury containers are outfitted with a plush queen bed, private deck, and a hot tub.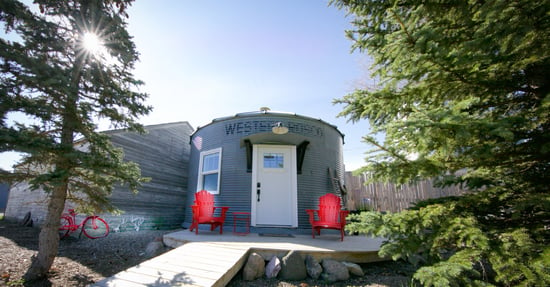 2. Flora Bora Forest Lodging
If you're looking for a more rustic retreat, head northeast on Highway 11 to Flora Bora Forest Lodging and bunk in a yurt. Nestled in the forest near Emma Lake, each handcrafted yurt sleeps four and comes equipped with a full kitchen and a bathroom.
3. Camp Wolf Willow
To glamp up your weekend, head down to Camp Wolf Willow and stay in luxe tents that overlook the South Saskatchewan River. The cozy canvas pop-up features a double bed, two comfy cots, and a firepit.
You can stroll over to the onsite winery there as well and pick up a bottle to enjoy by the campfire.
CAA PRO TIP: Wherever you stay, it's important that you keep pandemic safety in mind. Wear a mask, keep your distance from others, and frequently wash your hands whenever possible.
Furthermore, always check ahead when reserving accommodations as many properties in the province adhere to enhanced pandemic protocols like screening questionnaires and temperature checks.
Best Beaches
With nearly 100,000 lakes and waterways in Saskatchewan, there is always a sandy pit stop nearby. Here are some of the best beach options that you and your family can explore.
1.

Lake Diefenbaker
Southern Saskatchewan's largest lake, Lake Diefenbaker, boasts of several picture-postcard beaches. You can beach hop via the Riverhurst Ferry, which links Riverhurst on the east bank to Lucky Lake on the west side.


2. Candle Lake
The shallow water of Waskateena Beach on Candle Lake is ideal for families with kids.
If you head farther east, you can also enjoy the sparkling white sand of Minowukaw Beach, adjacent to powdery dunes, where anglers can delight in hauling in resident pike and walleye.
3.

Good Spirit Lake
If you're in the mood for getting a taste of the Caribbean in Saskatchewan, visit Good Spirit Lake.
The clear water is weed-free with a sandy bottom, thereby making it feel like a tropical swimming hole. You can also play in the natural sand dunes on land or hike along The Great Trail there.
Great

Fishing

Spots
And finally, here's a roundup of the some of the best fishing spots that you can visit in the province.
1. Tobin Lake
Near Nipawin, Tobin Lake is an easily accessible drive-in location that delivers big fish. Created from the damming of the Saskatchewan River, it's known as a hot spot for the trophy walleye and northern pike.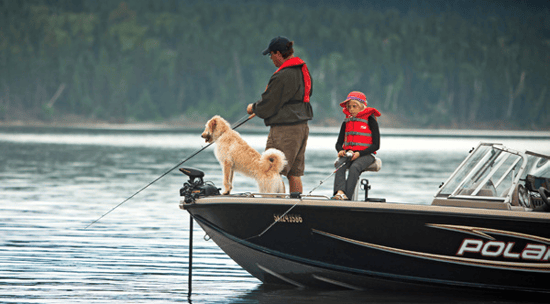 Photo Credit: Greg Huszar/Tourism Saskatchewan
The lake has produced provincial records and is home of the world ice-fishing record for walleye – a behemoth tipping the scale at 8.3 kilograms caught in 2005.
2. Hanson Lake Road
Hanson Lake Road (a.k.a. Highway 106) ambles northeast with direct connections to many recreation sites and lakes, including Deschambault, Mirond, and Jan.
Mirond holds the live-release record for northern pike, proving that you don't have to do a fly-in to catch a trophy-size fish. Jan Lake is equally impressive as well for its large pike and walleye.
3.

Otter Lake
Running up the middle of the province, Highway 2 connects to Highway 102—the gateway to the historic Churchill River and beyond.
The tiny community of Missinipe on Otter Lake there is not only a home base for angling and paddling adventures, but also serves as a key float plane base to access remote lodges.
How can CAA make your

getaway

better
No matter where you decide to go this summer, if there was one thing that promises you some peace of mind and ensures that your trips are trouble-free, it's a CAA membership.
Get a CAA membership before you get behind your wheel and be assured of uninterrupted roadside assistance during your adventurous summer getaways.
Make those road trips a giant success and get the freedom to explore more with confidence with CAA.