CAA Saskatchewan has been awarding annual entrance scholarships to qualified high school graduates who are attending the University of Saskatchewan, the University of Regina, and Saskatchewan Polytechnic since 2006.

"On behalf of our valued members, staff, and board of directors, we are pleased to help students continue their Saskatchewan educational journey through the CAA Scholarship program," remarked Fred Titanich, President & CEO of CAA Saskatchewan.

The scholarships have helped recipients with their educational expenses, helping them to focus more on their studies and less on their finances.

According to Kris Brown, Associate Vice President, Advancement at Saskatchewan Polytechnic, "Donors are essential to ensuring students have a clear path to reaching their goals. Your thoughtful gifts make a significant impact by changing the path of students' lives, enabling them to achieve their full potential. Thank you for supporting Sask. Polytech students."
Meet some of our recent recipients
Martina McNeil
2022/2023 recipient Martina McNeil grew up on a cattle farm, near Alameda, with her parents and three sisters. She helped around the farm playing an active role in raising cattle.
She enjoys riding horses, cattle management, reading, and playing sports such as volleyball, basketball, and badminton. Martina is pursuing a four-year Bachelor of Science degree in Biochemistry, Microbiology, and Immunology at the University of Saskatchewan.
Upon completion of her bachelor's degree, she plans to write the Medical College Admissions Test (MCAT) and apply for medical school as her future plans are to become a physician.
"The scholarship has given me the opportunity to pursue a higher level of education while giving me some relief from the stress that goes into paying for a university education," explained Martina.
"The scholarship has been a true gift and has helped me feel less stressed about paying for university classes. Thank you for your generosity."
Olivia Numedahl
2021/2022 recipient, Olivia Numedahl, grew up in Prince Albert with her mom, dad, sister, and family dog. She loves to dance and enjoys drama, band, and choir.
She is currently in her second year of a Bachelor of Science degree program at the University of Saskatchewan with a major in mathematics and a minor in French. She completed her first year of studies at the campus in Prince Albert and moved to Saskatoon in the fall of 2022.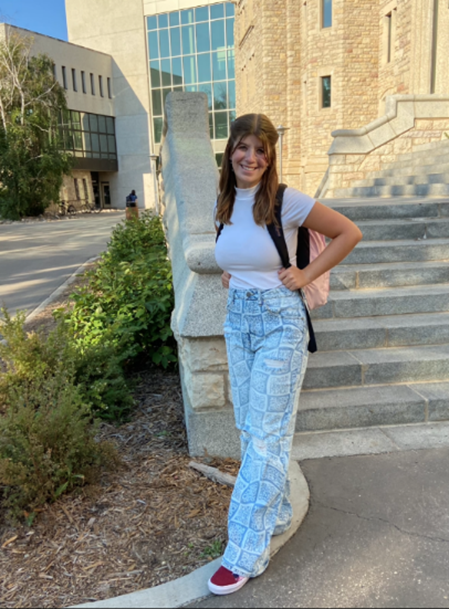 "The scholarship helped in paying my tuition, which meant that I could use my own money to help with the cost of rent and other living costs like groceries and gas," said Olivia.
"Moving out is hard and stressful and having something to take a bit of that stress off goes a long way to making my first year away from home easier."
The program she's in aligns well with her interests in math, French, chemistry, and computer science. Olivia enjoys the various classes offered, including a drama elective she enrolled in this term.
Once she completes her bachelor's degree, Olivia plans to continue her education and enroll in a Master of Mathematics program.
Her future plans include earning a Ph.D. and becoming a professor, mathematician/researcher, or actuary. Olivia would also like to travel to France for a year to experience the French language and culture firsthand.
Here's how CAA can help you
The CAA Saskatchewan Scholarships at the University of Saskatchewan and the University of Regina are $2,500 at each institution. Applicants must be either a CAA Saskatchewan Member, a child of a Member, or a Saskatchewan resident.
At Saskatchewan Polytechnic, the CAA Saskatchewan Scholarships are $3,750 in total. They include the Automotive Service Technician program at the Saskatoon campus ($1,250) and at the Moose Jaw campus ($1,250), plus the Auto Body Technician Certificate program ($1,250) at the Regina campus.
The CAA scholarships at Saskatchewan Polytechnic are available from May 15 to July 31st to CAA Saskatchewan Members and non-members.
It's important to note that each educational institution administers the scholarships, including the application forms and selection of successful candidates.
The applicants are evaluated on academic excellence, economic needs, and other factors, including participation in extra-curricular activities or community involvement.
For further details, please visit the educational institutions.
You can also go one step ahead and give a student in your family the gift of a CAA membership or add them as associates to your own membership plan.
Doing so will not only give you the peace of mind that they'll be protected in case of roadside emergencies but also give them the freedom to tackle life's adventures with supreme confidence.
We wish all the best to our scholarship recipients as they continue their educational journey in Saskatchewan and hope that they have a bright future in front of them.