Winter weather in Saskatchewan can be unpredictable. It varies from mild to frigid temperatures bringing blizzards and black ice. With this in mind, it pays to be prepared. Whether you're driving in town or on the highway, be confident on your road trips with these 5 essential items to keep in your vehicle during winter.

1. Roadside Safety Kit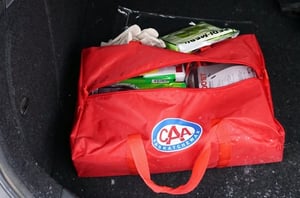 Having a roadside safety kit is an essential item to keep in your car year-round, especially during the winter. The contents will help keep you safe and warm while you wait for help to arrive. To build your own roadside safety kit, some things to include are a first aid kit, blanket, booster cables, gloves, flashlight, and non-perishable food.

Shop for ready-made roadside safety kits at your local CAA Store, plus receive special member pricing and earn CAA Dollars® as a member.
2. Cell Phone and Charger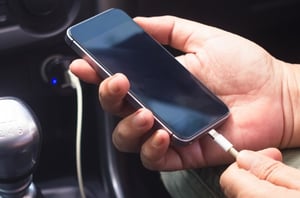 Before hitting the road always make sure your cell phone is charged. There's nothing worse than being in a pickle and needing to use your phone when you've only got 5% battery left. To make sure you always have access to a fully charged phone on the road, keep a cell phone car charger in your vehicle or a fully charged power bank with you to ensure you always have a full battery in case of an emergency.

View the selection of portable power banks at The Source and save up to 20% as a member.



3. Ice Scraper and Snow Brush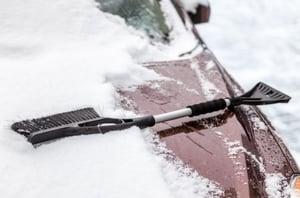 The weather report may not always be accurate, so it's best to be prepared with an ice scraper and snow brush. By having the right tools, you can properly clear snow and ice off your vehicle in the event of an unexpected flurry before you drive. Also, don't forget to clear off your entire vehicle from the headlights, to the roof, to the license plate.
4. Booster Cables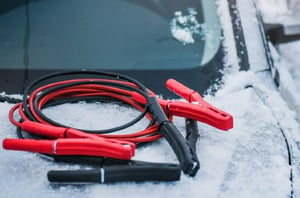 The freezing temperatures that winter brings can weaken your car battery and even cause it to fail. Since the battery is your vehicle's lifeline, always be prepared with booster cables (especially if they are not included in your roadside safety kit). Learn how to properly use booster cables with this helpful video from CAA Rewards partner NAPA Auto Parts Canada.

Need booster cables? Save 10% on retail priced parts and accessories as a member at NAPA Auto Parts Canada.
5. CAA Membership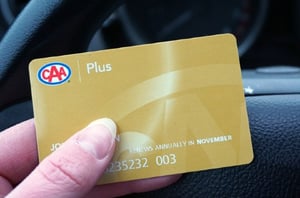 Something to know about a CAA membership is that the coverage follows you, not your vehicle. Meaning, no matter what vehicle you're in or who's driving - you're covered. It's an essential tool to have all year so you're prepared for common vehicle problems like dead batteries and flat tires. Be confident on the driveway and on the highway with access to reliable roadside assistance 24 hours a day, 365 days of the year.

View plans starting at only $10/month.
It Pays to be Prepared
If you ever do find yourself stuck or stranded, simply use your essential CAA membership to easily request roadside assistance at the tap of a button through the CAA Mobile app and help will be on the way. Remember to never leave your vehicle as it provides a temporary shelter and only run your vehicle occasionally to stay warm and conserve fuel.

Be prepared for driving in Saskatchewan winters with a roadside safety kit, cell phone and charger, ice scraper and snow brush, booster cables and a CAA membership. By keeping these 5 essential items in your car you'll be thankful you planned ahead.