Once the last of the beautifully coloured autumn leaves fall to the ground, and the first snowfall arrives, you know winter is here. Although you may still be adjusting to the brisk drives, something to keep top of mind is how you plan to drive safe during one of the longest seasons in Saskatchewan.
While some drivers choose to use all-season tires year-round, there is a noticeable difference and comfort when using a set of tires that have been made for cold temperatures. To stay protected while travelling in town and on the highway in unpredictable weather conditions, you may want to invest in winter tires if you haven't already. If you're second guessing the value of switching for the frigid season, consider these three reasons why winter tires work.
1. Created for the Cold
When you drive in the coldest season of the year you want to feel safe on the road. That's why winter tires or 'snow tires' were created. The original models of snow tires were noisy with deep treads but have since evolved by using rubber compounds that remain soft and flexible in extremely low temperatures to provide traction on ice, snow and cold or wet pavement. While all-season tires may be okay in the warmer months of the year, the rubber on these tires harden around 7ºC and below, causing a decrease in grip. This means that your 'all-seasons' are best to be considered as 3-season tires instead. Additionally, with two sets of tires to rotate between you'll extend the life of each set making winter tires last four or five seasons.
2. Designed for Traction

Winter tires have a unique construction. They are designed with tiny grooves on the tread pattern known as 'sipes' to move water away from the front of the tire so it can remain in constant contact with the road for added safety. Sipes on the tire tread improve traction on snow and ice, while also preventing your vehicle from hydroplaning on wet road conditions. Once the temperature remains below 7ºC, winter tires can be installed and should be put on in sets of four to improve all around handling, whether you have a rear-wheel, front-wheel or all-wheel drive vehicle. If you are considering purchasing them for the icy season, look for a Three-Peaked Mountain Snowflake ("Alpine") Symbol on the sidewall of the tire. This image means that the tires meet Transport Canada's requirements for snow traction performance and are designed for use in severe conditions.

With CAA Rewards® members receive up to a $100 rebate or earn up to 120 CAA Dollars® with the purchase of 4 eligible Pirelli tires.

3. Superior Performance
Alongside great traction also comes superior performance. Winter tires not only help you maintain control of your vehicle on frozen roads, but also improve handling and braking so your vehicle requires shorter distances to stop. This reason alone can be the difference between a collision or stopping just in time with a few extra seconds to spare. A survey commissioned by the Tire and Rubber Association of Canada (TRAC) states, '80% of winter tire owners believe driving a vehicle equipped with winter tires has saved them from loss of control or a collision'. Remove the stress of wintertime driving and give yourself a sense of security with tires that help your vehicle performance to keep passengers, other drivers and yourself safe on the road.
For additional vehicle protection add auto insurance.
Stay Safe This Winter
Now that you know why winter tires work, how will you drive safe? Will you decide to stick with all-seasons and brave the roads, or will you invest in your safety and vehicle protection? Be prepared for our province's unpredictable weather conditions by using tires that work. Count on your tires to remain flexible in extremely low temperatures, provide proper traction and have enhanced braking and vehicle performance on ice, snow and wet pavement.

Winter tires may not currently be mandatory in Saskatchewan, but they are highly recommended to assist you while driving in town and on the highway for our cool, snowy climate. This investment also helps you to avoid costly damages to your vehicle from collisions and increases your safety. For additional comfort and protection, add CAA Auto Insurance and receive First-Claim Forgiveness* to ensure your policy premiums don't increase in the event of an accident. Stay safe this winter by doubling up on your safety with winter tires and an auto package policy.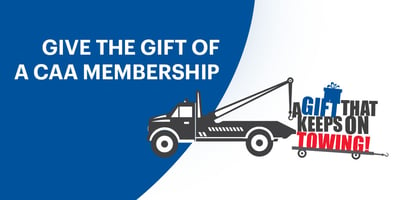 Read the full 2019 Winter Tire Report from the Tire and Rubber Association of Canada (TRAC), click here.
*First-Claim Forgiveness does not apply to road hazard glass claims. Some conditions apply. Talk to a CAA Insurance Consultant for full details.