There's something exhilarating about exploring new places on your own, without anyone else's schedule or opinions to consider. But for many people, the thought of traveling solo can be daunting.
That's where this guide comes in. We're here to share our top tips and tricks for first-time solo travelers so that you can confidently have the trip of a lifetime.
Before we begin, let's get one thing straight. Solo travel is not just for the brave and fearless.
Sure, there may be moments of uncertainty or discomfort, but those moments are far outweighed by the incredible experiences you'll have and the people you'll meet.
So, if you're feeling nervous, just remember that you're not alone.
In fact, you're about to join the ranks of countless solo travelers who have gone before you and come back with stories that will make your friends and family green with envy.
So, sit back, relax, grab your coffee, and get ready to learn more about the art of solo travelling.
Why solo travel?
Ah, the age-old question: why travel solo when you can do so with friends and family? Well, that's not a bad question. In fact, there is no right or wrong way when it comes to travelling.
While some people prefer travelling with company, others prefer to do it alone. There are benefits in both forms and we're here to talk about why travelling solo is a good thing.
Firstly, there's freedom. When you're traveling solo, you can do whatever you want, whenever you want, without having to consult anyone else's itinerary or preferences.
Want to spend the entire day exploring a museum? Go for it. Feel like taking a random detour on your way to dinner? Why not? Solo travel means you get to be the boss of your own adventure.
You're more likely to step out of your comfort zone and try new things, which can lead to some pretty amazing experiences and memories.
Now, we know what some of you may be thinking. Isn't solo travel dangerous? Won't I get lonely? These are valid concerns, but they're not insurmountable.
With a bit of preparation and common sense, you can stay safe while traveling solo.
And as for the loneliness part, well, sure, there may be moments when you feel a bit lonely. But that's not necessarily a bad thing. Solo travel can be a great opportunity for self-reflection and introspection.
You may find that you learn a lot about yourself during your solo travels. It can be a truly transformative experience as it can help you become more independent, more confident, and more open-minded.
How to choose your solo travel destination
Choosing a destination for solo travel can be overwhelming. After all, the world is a big place. But don't worry, fellow adventurers, because we're here to help you narrow it down.
We have a fail-safe method. Just close your eyes, spin a globe, and point your finger. Just kidding, please don't do that. Unless you're feeling spontaneous and don't mind potentially ending up in Antarctica. 🙃
First things first, think about what you want to get out of your solo trip.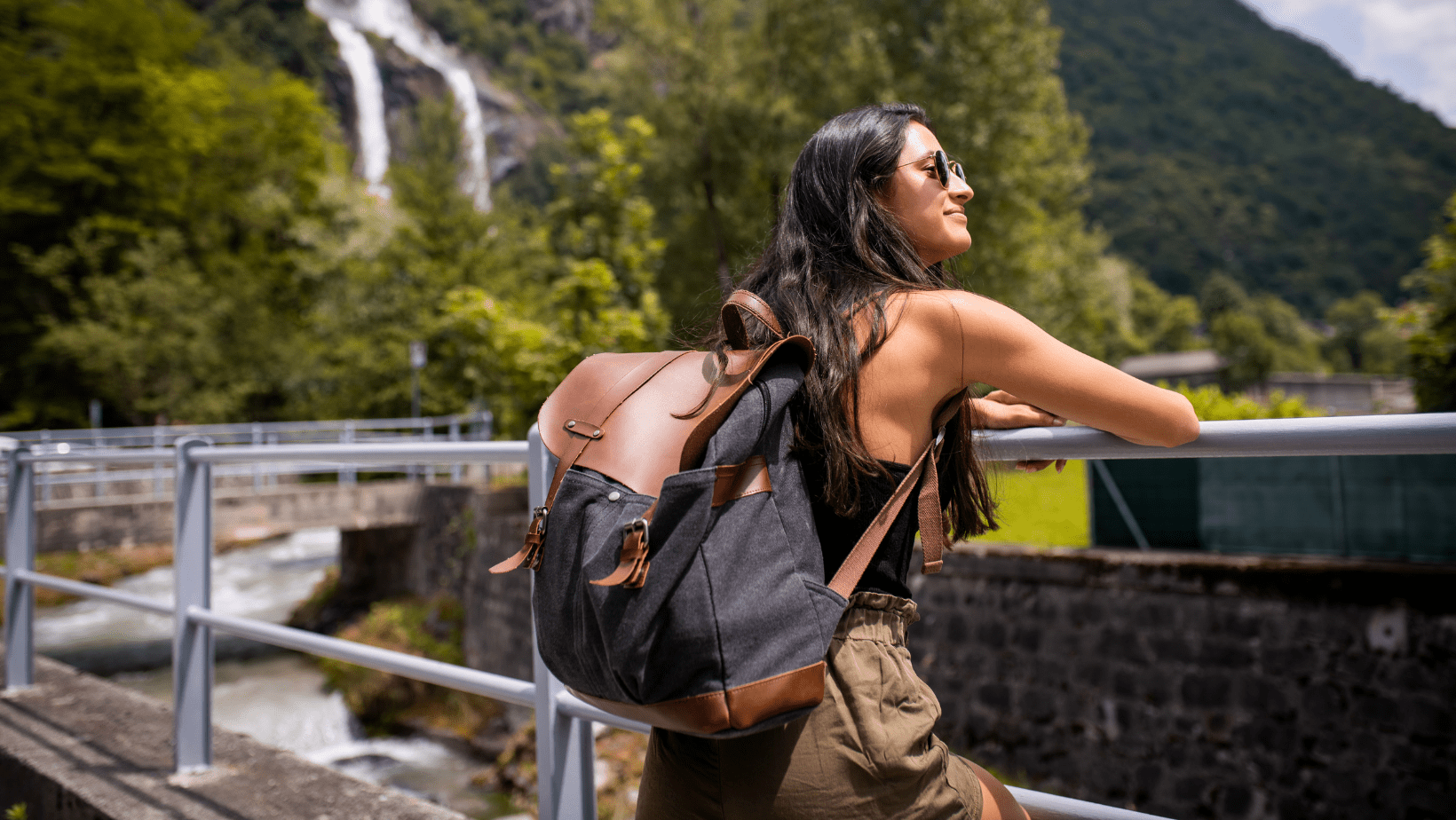 Are you looking for adventure, relaxation, culture, or a bit of everything? Do you want to push yourself out of your comfort zone or take it easy? Do you want to relax on a beach or head out into the city?
Once you have a sense of your goals, it'll be easier to narrow down your options.
Another factor to consider is safety. While travel can be safe pretty much anywhere, some destinations are more solo-travel-friendly than others.
Do some research on the destination's crime rates, political stability, and cultural attitudes toward solo travelers, especially females (if applicable). You can get a lot of travel advice and advisory information on the Travel Canada website.
Moving on to some of the best solo travel destinations, here are a few good options to think about:
Japan – A location that is safe, clean, and has an incredibly unique culture.
New Zealand – A location that has stunning landscapes and friendly locals.
Iceland – A location that has otherworldly landscapes and plenty of opportunities for adventure.
Costa Rica – A location that is great for nature lovers and adventure seekers.
Portugal – A location that is affordable, friendly, and full of history and charm.
Of course, these are just a few examples. There are countless amazing destinations out there for solo travelers. Once you've narrowed down your options, it's time to start planning your itinerary.
We recommend doing plenty of research before you go, but also leaving some room for spontaneity and serendipity. Talk to locals, ask for recommendations, and don't be afraid to go off the beaten path.
You can also get in touch with one of our trusted CAA Travel Consultants who will be more than happy to do all the heavy lifting for you and provide you with a list of options best suited to your needs.
Tips for planning your solo travel adventure
Travel planning is the part where the excitement of booking a trip starts to mix with the dread of looking at your bank account.
But don't worry because, with a bit of planning and some clever hacks, you can make your solo adventure a reality without breaking the bank. First things first: budgeting.
Take some time to sit down and crunch the numbers to know how much you can realistically afford to spend on your trip. Don't forget to factor in expenses like flights, accommodations, food, and activities.
Recommended Reading: How to Travel on a Tight Budget: 6 Tips and Tricks
Once you have a budget in mind, it's time to start hunting for deals. You can find cheap flights by setting up price alerts on Google Flights and other websites.
That way, you'll be notified when prices drop and can snatch up a bargain. You can also call your trusted CAA Travel Consultant, who'll go out of their way to ensure that you get the best flight deal.
As for staying, there are tons of accommodation options out there. From hostels to vacation rentals to Couchsurfing, just make sure to read reviews and do your research before booking.
And finally, we have packing – the ultimate test of your Tetris skills. Our top packing tips for solo travel include packing light, packing smart, and packing with versatility.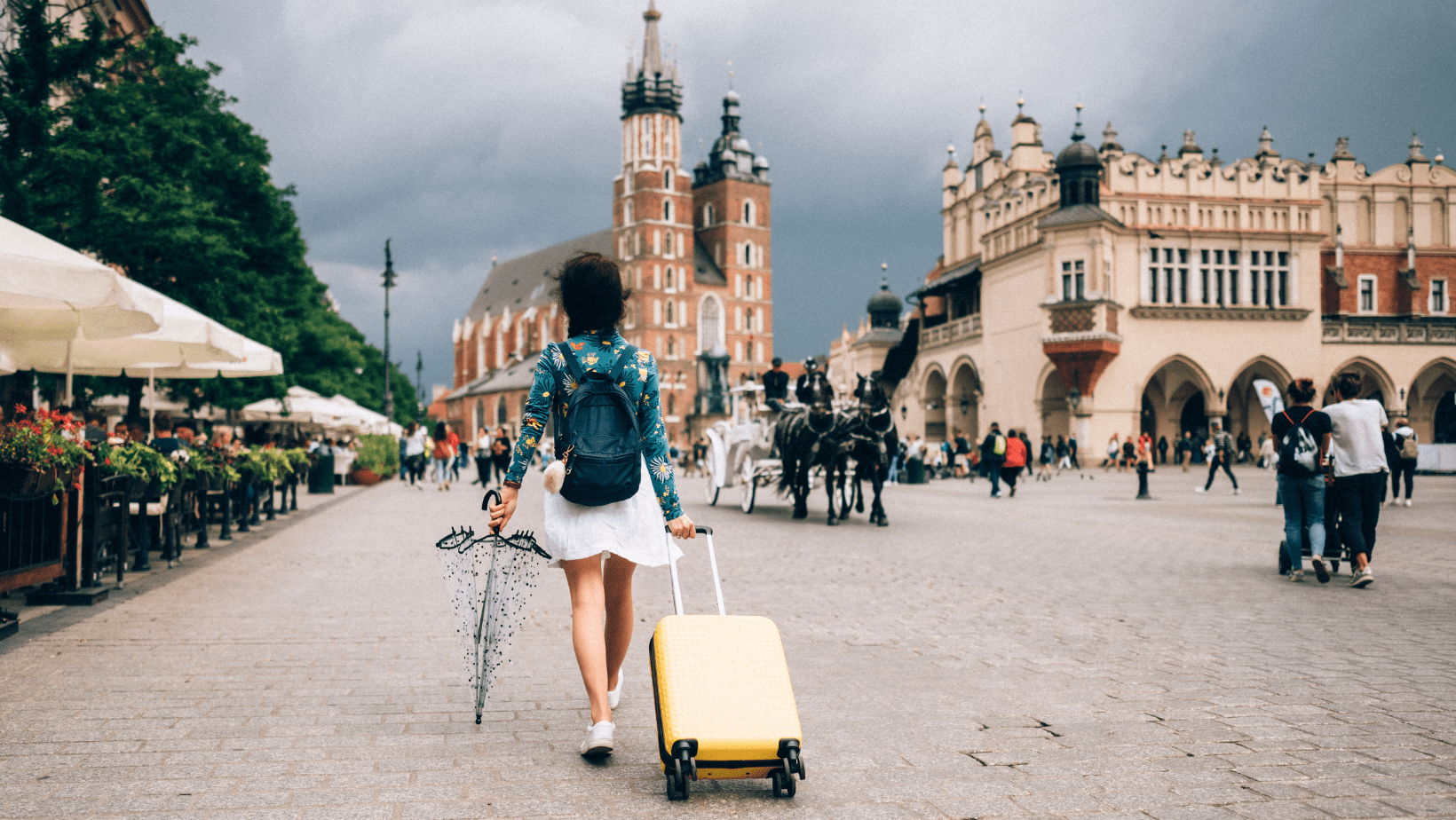 We know that you can be tempted to pack almost everything.
But trust us, you don't need three pairs of shoes for a week-long trip. You also don't need to pack any fancy clothes, unless you're attending a dazzling gala in Paris (in which case, can we come too?).
Pack clothes that can be mixed and matched and opt for items that can be dressed up or down depending on the occasion. And finally, don't forget to leave some room in your luggage for souvenirs as you never know when you'll stumble upon a cute trinket shop.
How to stay safe on a solo travel trip
Safety might not be the most glamorous topic to discuss but it is probably the most important one.
When it comes to being safe, always trust your gut. If something feels off, it probably is. And if someone offers you a deal that sounds too good to be true, it probably is.
Sorry to burst your bubble, but that Nigerian prince probably doesn't need your help transferring millions of dollars. Oh, and always make it a habit to keep a check on those Travel Canada advisories.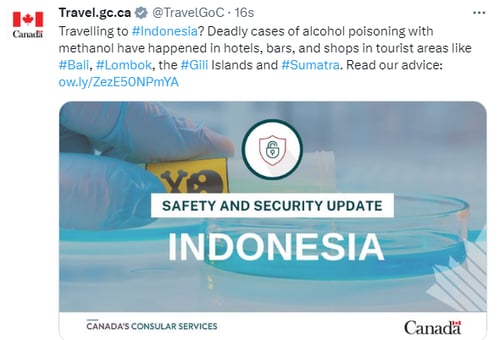 Tourist traps are also something to be cautious of during trips. You know the ones where those overpriced souvenir shops and restaurants lure in unsuspecting travelers, especially solo ones.
Our advice is to do your research and ask either locals or your hotel concierge for recommendations. They know the best places to eat and shop, and you'll likely save some money too.
It's also good practice to inform your friends and family back home whenever you're about to set out to explore things. That way they'll know about your approximate whereabouts in case things go wrong.
Finally, let's talk about emergency preparedness. Make sure you have a copy of your important documents, like your passport and travel insurance policy, and keep them in a safe place.
And speaking of travel insurance, don't skip it. Trust us, you'll be thankful for it if something goes wrong. You never know what unexpected events or emergencies might pop up.
Travel insurance is like a safety net that we hope you never have to use. Travelling alone can be scary and it's just something that helps you enjoy your travel adventures with confidence.
How to make the most of your solo trip
Making the most of your solo trip is where the real adventure begins.
If you're worried about feeling lonely while traveling solo, fear not. There are plenty of ways to embark on an adventure that leads to meeting new people and making friends on the road.
One of the most talked about ways to connect with fellow travelers is by staying in hostels.
Not only are they budget-friendly, but they're also a great place to meet other solo travelers. Strike up a conversation in the common area or join a hostel-organized activity.
Here's a tip. Always bring snacks to share because seriously, who doesn't love free food? 😊
Another great way to meet locals and other travelers is through social media. Follow local Instagrammers and bloggers for insider tips and recommendations and join travel groups on Facebook.
You can also immerse yourself in the local culture. One of the best things about solo travel is the freedom to do what you want, when you want.
So why not ditch the touristy attractions and opt for local experiences instead? Take a cooking class, join a walking tour, try the local cuisine, or simply wander the streets and soak up the atmosphere.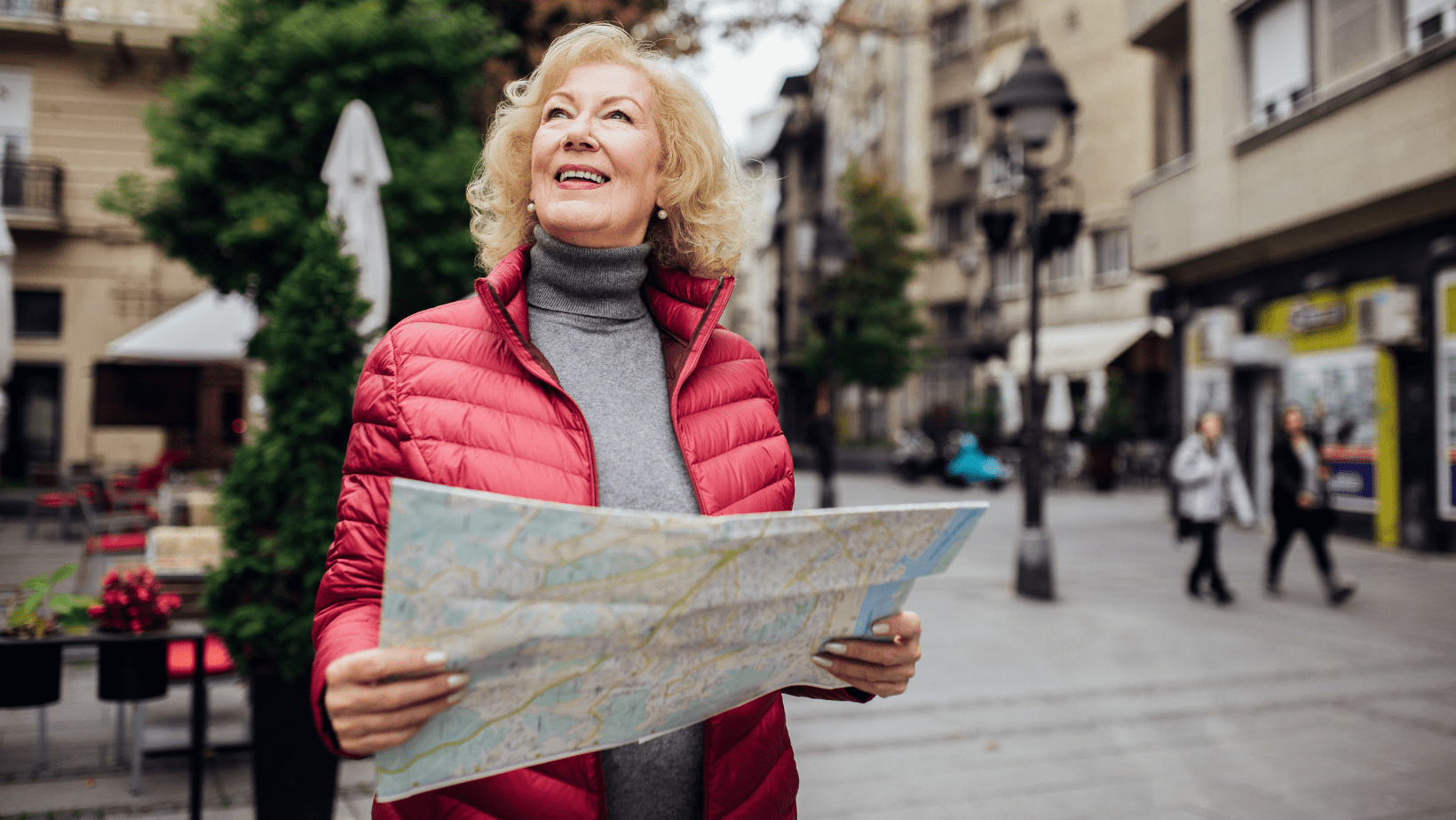 And of course, we can't forget about solo travel activities and adventures.
If you're feeling brave, why not try something truly epic like bungee jumping or skydiving? Or if you prefer to keep your feet on the ground, go for a hike, rent a bike, or take a surfing lesson.
Here's how CAA can help you
Solo travel sure provides you with the perfect opportunity for personal growth and self-discovery.
You can learn a lot about yourself when you're out of your comfort zone, and there's nothing more uncomfortable than navigating a foreign land all by your lonesome.
But ensuring your safety is a must as well. While travelling solo is an enriching experience, it also has the potential to be traumatic if you have to deal with emergencies and other issues on your own.
Which is why, let us come with you. Not literally, of course. But in spirit. At CAA Saskatchewan, our travel consultants work tirelessly behind the scenes when it comes to planning your trip.
They can help you choose the perfect destination based on your interests, budget, and travel style. Plus, as a CAA member, you'll have access to the best rates on flights, hotels, and car rentals.
But their work doesn't end as soon as you leave. It continues even while you're travelling.
CAA Travel Consultants might not be travelling with you but will always be there for you to answer your questions or resolve any issues that might crop up along the way.
Whether you lose a document, need a flight change, or run into any other travel or personal emergency, you can trust us to always have your back and ensure that we'll get you back home safe and sound.
In addition to that, CAA members can also enjoy an exclusive 10% discount on CAA Travel Insurance, which is essential for any solo traveler and gives you peace of mind as you explore the world better.
So, what are you waiting for? Don't be afraid to take the leap and try solo travel for yourself. Just get in touch and we'll get you ready to embark on an adventure of a lifetime. Happy travels!