Spring is about rejuvenation. As the snow melts and the sun warms the ground, green plants and flowers pop up signaling a new, growing season.
With the promise of warmer temperatures, many of us look forward to a little spring cleaning.
After all, refreshing and reorganizing a room or the entire house can make you feel empowered and lift your spirits. So, here are some tips and suggestions for rejuvenating your home this spring.
1. Scan each room and make a list
To begin the spring cleaning, make a list of what needs attention and set goals for yourself. If you're not sure where to start, break things down into smaller chunks.
For example, the bookshelves and cupboards, desk drawers and storage, the closets (ugh!), and what to keep and what to shred.
Once you've done that, it's time to move to the next step which is to start cleaning, dusting, and organizing while removing clutter.
If things start to get overwhelming, remember that doing a little every day will help you go a long way.
2. Start removing the clutter
With your list ready, sort through the items, lay them out, and discard the things that you don't need.
You must also determine the stuff that could be re-gifted, recycled, or reused somewhere else.
For instance, your community may have a donation program for used clothing or household items, in which case you can donate those items there.
3. Organize your belongings
Once you've gotten rid of the excess and not-so-important stuff, it's time to organize your things.
Storage items like baskets and bins, under-the-bed containers, closet and shoe organizers, magazine racks, decorative fabric boxes, shelves, ottomans, and trunks provide great organizational solutions.
CAA PRO TIP: Clearly labeling the outside of the storage containers makes it much easier to find items later. CAA Members can shop and save at Walmart and Home Hardware for storage solutions.
4. Clean and clean some more
As you are going through your possessions, make sure that you clean everything that you can.
Here's a quick checklist for you to keep a track of what you've cleaned. You can also make the process fun by dividing the cleaning tasks among your family members.
☐ Dust the shelves
☐ Wash the walls
☐ Clean under the bed
☐ Clean along the baseboards
☐ Dust and wash your fan blades
☐ Wash the windows
☐ Clean the window coverings
Some of the most overlooked places to clean include your washing machine, dishwasher, coffee maker, throw pillows, curtains, and upholstery.
5. Fix things that need repairing
During the year, many items in your house may be either broken or need repair.
While you're in the zone during your spring cleaning, fix things that can be fixed or repaired. As a starting point, replace your worn-out rugs and window coverings.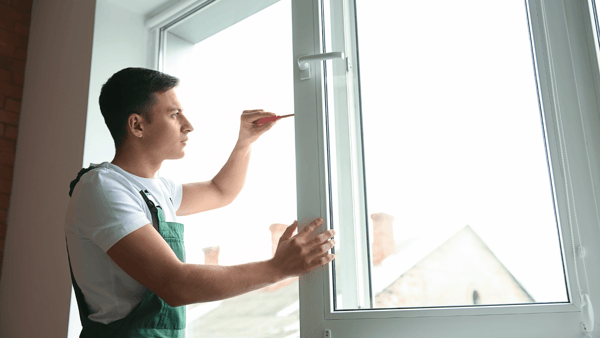 Remember, doing renovations can help to sustain or increase the value of your home.
CAA PRO TIP: As you are cleaning up and going through your belongings, make a list of your valuables (or even take pictures of them) and then put the list in a safe place like a safety deposit box or home safe. Here's a handy property inventory checklist that can help you keep a track of your belongings.
6. Apply a fresh coat of paint
Applying a trendy colour, added texture, or a feature wall can help freshen the look of your home.
The CertaPro Painters' blog has some valuable information on how to choose a paint finish, accent colours, kitchen cabinet refinishing vs. painting, and more.
As a CAA member, you can also save at both CertaPro Painters and Dulux Paints.
7. Add some new stuff
You can always take this opportunity during spring cleaning to splurge a little and make your house look more beautiful. You can think about adding some new artwork, decorative items, or accent furniture.
It doesn't have to be expensive. The artwork can be originals painted by your family members, while the furniture can be bought second-hand and refinished at a reduced cost.
A repurposed piece of furniture can be used in a different room than it was intended, i.e., a dresser converted into a bathroom vanity.
You can visit garage sales, auctions, watch for deals at your favourite store, and/or check online through the classifieds. You can also change out your throw pillows seasonally to mix them up.
CAA PRO TIP: For some great deals on furniture and accessories, check out our CAA Rewards partners.
8. Add some plants and flowers
And finally, once you're about to be done, you can add some fresh plants and flowers as they can help pull in some positive energy, oxygenate the air, and add aromas.
Order a fresh bouquet of seasonal flowers or one of the elegant plant varieties at Teleflora. Bestsellers include their towering Ficus, succulent or Zen Garden, the sphere of tranquility, and plant baskets.
If you're a CAA member, you can also save 20% and earn 5% back in CAA Dollars there as well.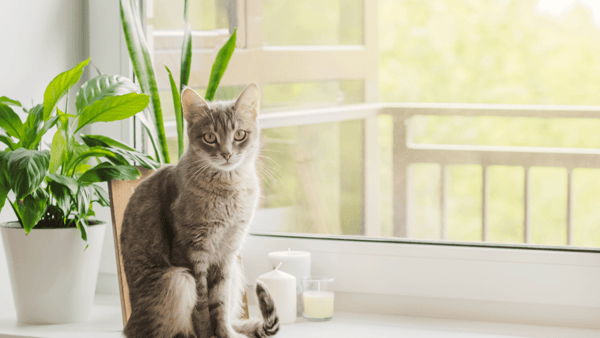 CAA PRO TIP: If you have pets, ensure the plants you buy aren't poisonous to your furry friends. Just to be safe, you can think about protecting your pets by purchasing Pet Insurance.
Refreshing, reorganizing, and revitalizing your home can be a lot of fun and very rewarding. Determine your style and let your creative side and imagination flow.
Happy Cleaning!