After more than a year of lockdowns, public measures, and other restrictions that curbed millions of travel plans worldwide, things are finally beginning to look bright again.
As the world begins to heal itself, travel is getting back on many people's radars.
Whether it's a simple getaway from work or a more extensive vacation with family and friends, we're sure that the idea of rediscovering the world has been dancing around in your mind.
However, before you head out, it's important to be prepared and well-informed.
This includes knowing the places that are safe to explore, what to expect once you get there, reading reviews, comparing prices, making bookings, and doing tons of other research to get the best deals.
Doing so can get a little overwhelming, which is why CAA is here to help you plan that perfect vacation.
As industry experts, our professional travel consultants can help guide you on your next adventure and be your special little secret when it comes to showcasing a wealth of knowledge.
Contact a CAA Travel Consultant and Book Your Dream Vacation Today!
Get your documents ready
With travel being restricted for a long time now, it's probably been a while since you last looked at your travel documents including your passport, travel insurance, and international driving permit (if any).
To avoid any last-minute rush, renew your passport (in case it's expired) well in advance of your planned trip as the passport authorities could be experiencing a backlog.
You can head over to your nearest CAA Store and have your passport photos taken. As a CAA member, you can enjoy discounted prices on passport photos.
Plus, if you're looking to get a visa for an international destination, your local CAA Store can also help you with photos that need to be presented in a specific dimension.
Learn from the best experiences
Nothing beats personal experiences when it comes to exploring the world.
Being in one of the most fascinating industries, CAA professional travel consultants have lots of knowledge from their personal adventures all over the globe.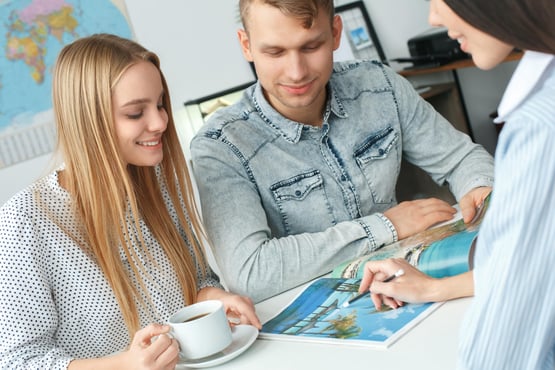 Plus, by continuously keeping their expertise up to date, they know which hot destinations have the best food, which spots are trendy to travel to, and which places are must-see during road trips.
They can also give you tips for picking the best accessories in the best way possible for a trip.
But best of all, all they want to do is to share their experiences with you to make sure that your next vacation is the most memorable one yet.
Get access to the best deals
Exploring the world and creating adventures doesn't have to be expensive. But, finding the best prices on your own can be very challenging.
Lucky for you, CAA travel consultants work hard to find you the best value for your dollar.
Not only are they the first to know about good deals, but they also know a good price when they see one, thanks to working alongside travel partners daily.
From finding outstanding deals on hotels, flights, and rental vehicles to vacation packages, cruises, and tours, they are determined to find you the perfect prices.
Explore enticing offers with CAA Vacations® and enjoy member-exclusive benefits!
Travel with someone you trust
With CAA being Canada's most trusted brand, using a CAA travel consultant means always having someone you can trust by your side during your adventures.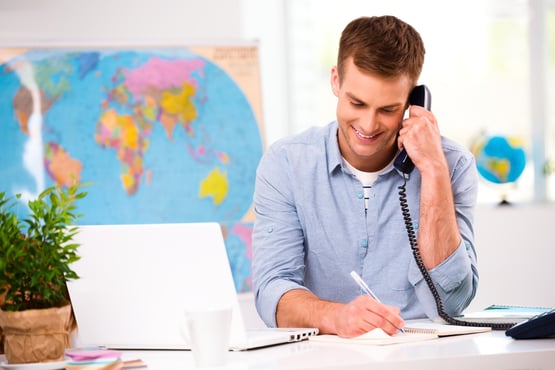 From handling necessary phone calls to rescheduling flights to booking hotels, we will always be there for you before, during, and after your vacation to make sure everything is taken care of.
And in the highly unlikely event that things go astray, you can be assured that a CAA travel consultant will do everything in their power to make things right, including making sure you get home safe.
Have vacations planned just for you
When you're ready to plan your next vacation inside or outside of Canada, use a CAA travel consultant.
From booking flights and hotels in Canada to reserving rental vehicles and exploring excursions in Mexico, CAA travel consultants always have your back.
But apart from that, even if you're looking to be the architect of your own special, customized experience, we've got you covered. If you can imagine it, we can make it happen.
So, sit back, relax and let us take care of all the fine details for you so that you can save precious time and focus on what matters the most – enjoying your perfect vacation.