Every year April 22nd is observed as Earth Day. On this annual occasion, we celebrate a movement that started over 50 years ago. Each year Earth Day has a special theme associated with it, and this year the theme in Canada is Take Care of the Planet.
Through this theme, the hope it to raise awareness among Canadians about the urgency to care more about the environment and take care of the planet on a daily basis.
However, being environmentally responsible doesn't have to be boring.
One can still be creative and have fun as well. In wake of the same, we have collated some fun and creative ways for you to celebrate Earth Day this year.
Fun ways to celebrate Earth Day
1. Smell the flowers
While flowers might not be in full bloom in April in Saskatchewan, there sure is time to plan your summer flower garden. Bees, birds, and butterflies love flowers and blossoming bushes. A bed of wildflowers is stunning and helps clean up an unsightly weed patch in your backyard.
Pro Tip: Add mulch to your flower bed as it will help keep the weeds at bay and hold moisture in the soil to reduce your water consumption.
2. Bark up the right tree
"Choosing and caring for a tree is an opportunity to teach children how to appreciate and honour our forests," says Saskatchewan-born horticulturalist and landscape consultant, Lyndon Penner.
Check out his recommendations for the best trees to plant on the prairies in the spring issue of the CAA Saskatchewan Magazine.
3. Learn how to compost
Composting reduces landfill waste and is good for the soil. Make it a family project and ask your children to help look after your compost pile.
Learn the ten easy steps in A Guide to Backyard Composting.
4. Organize a zero-waste challenge
This is something that the whole family can participate in. The goal is to reduce your environmental impact and fit an entire month of waste in a single jar.
We've found some great resources to help you out: Recycling Guide, from Crown Shred & Recycling and Recycling 101 from Waste Management.
5. Purchase quality locally goods
Purchase quality locally made sustainable goods without all the excess packaging. The Alternative shop and refillery at Regina's Local Market YQR make it easy.
There are also local farmer's markets in most Saskatchewan cities. Make your weekly or monthly visit to the market a family affair and enjoy the opportunity to teach your children where our food comes from.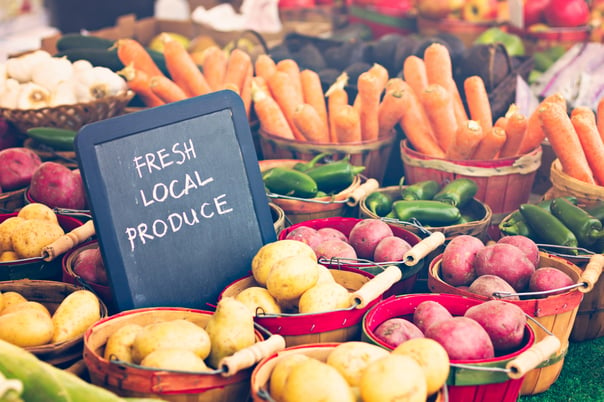 6.

Support local
Support local farmers by dining at Odla in Saskatoon. The restaurant serves sustainable fare made from locally grown produce and meats from ethically raised free-range animals.
Tips to be environmentally responsible
To help look after this wonderful planet we live on, here are a few tips:
Mind the trash by being diligent to always put your garbage in trash receptacles when

you're

out and about.

Better yet, bring it home with you and recycle anything that can be recycled

,

and

dispose of the rest in an environmentally

friendly

way. Please

don't

litter. Teach your kids to do the same.

Switch to paper straws

and

avoid using

single

-

use plastic items like stirrers, bags, and cups

.

These items harm our environment and marine animals

don't

know the difference between our plastic garbage and their food.

Use reusable bags for shopping. All those plastic bags add up. Remember to wash your reusable bags regularly to keep them clean.




When packing lunches, use reusable containers rather than plastic bags. You can purchase containers that have dividers in them to store multiple food items. Drinking water can be stored in a reusable bottle.

One

million plastic water bottles are bought around the world every minute –

that's

20,000 bottles a second.

And

it takes three times the water to make the bottle as it does to fill it.

(Source:

WaterDocs

)
It takes more than one day to learn to be environmentally responsible. Set goals for yourself and your family. All those small changes will add up to big ones for our planet.
Have a wonderful Earth Day!