You've worked hard for everything you own from your favourite coffee cup, to the big screen TV where you watch the latest game or Netflix series. So why not protect it? It's a small price to pay now that can have large benefits later.
As a homeowner or tenant in Saskatchewan, home insurance is a fact of life. It's important to protect your house and your belongings in case of the event of a fire, flood or theft. Insuring your home can be more affordable. Learn how you can keep your premiums in check to save on home insurance with these five strategies.


1. Extra Credit
Check your credit score: Some carriers offer a discount for a good one, while others won't even offer insurance without credit scoring. Your potential savings vary depending on the insurance provider, but a general rule of thumb is the better your credit score is, the greater the possible discount.
2. The Right Reno
Make sure your home is in good working condition—and that any reno work is done to code. New shingles and updated plumbing, electrical and heating are especially important in older dwellings. Such repairs can help provide better rates—and with some carriers, they're necessary to even qualify for coverage.
3. Alarm Bells
Install a monitored security and fire alarm system in your abode. Home invasion rates are on the rise across Canada. So a monitored burglar alarm can go a long way toward helping ensure your safety. These systems can also reduce your annual house, condo or tenant insurance premium by up to 15 percent.
4. Mind The Water
Water damage claims can drive up the cost of your premium. To help prevent them, have a plumber install a backwater valve, which is attached to the main service line, or set up a sump pump with a battery backup. You should also make sure the grade of the property outside your home slants away from its foundation.
5. More For Less
To lower your monthly payments, set a higher deductible—the amount you pay out of pocket in the event of damage, before insurance coverage kicks in. If you can afford to pay for small damages, you'll save in the long run. But be careful not to set a deductible so high that you'd struggle to cover the cost if the time comes.
We Can Help
If you've already completed a few of these suggestions to keep your premiums in check, then great work! We know that saving money as a homeowner or renter is important and want to make sure that you receive the best protection and prices. Learn about our home insurance coverage options or call us at 1.800.564.6222 to talk to a CAA Insurance Consultant about how we can help reduce your insurance costs. Plus, save 10% on a CAA Home Insurance policy just for being a member!

Now that you know coverage for your home doesn't need to be costly, get a no-obligation quote online to see how much you can save. Plus, for a limited time there is an extra 10% rate reduction for a CAA Insurance Company Home Insurance policy. Rest assured that whether you live in a house, condo or apartment, your home and its contents are protected.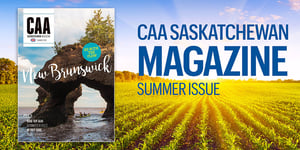 Read the full article 'Insurance IQ: Do Your Homework' in the Summer 2020 CAA Saskatchewan Magazine.